It happened again! For the March meeting this year, the Reserve Bank of Australia decided to make another move – the first one for the year and once again it's no surprise that the choice was to lower the rate. We knew the RBA would be wanting to move the rate down again due to the state of the market, and because of pressure for reserve banks around the world to lower interest rates in unison to support the current state of the market.
SO, WHAT DOES IT MEAN FOR YOU?
IF YOU'RE A MORTGAGE HOLDER:
First and foremost, if you currently hold a mortgage it's essential to know your current interest rate with your lender. Current mortgages should be positively impacted by this cut, particularly those with large household debts. A lower cash rate means lower interest rates on your mortgage. How much lower will depend on whether or not your chosen lender decides to pass the cut in full to its customers (as some have already done). This is a win for both property owners and small business owners who rely on their customers to have increased disposable income to flow purchases through to their businesses. If you notice your home loan payments are less than usual, it is always a good idea to keep your deposits the same as they were previously. This is a great chance to get ahead on your mortgage for the year while interest rates are low – even an extra $50 a month can take time off your mortgage in the long run.
IF YOU'RE A FIRST HOME BUYER:
This is an extra incentive to get into the property market. With lower interest rates, the cost of paying off a mortgage isn't as high and you may be able to borrow more than initially thought with payments being lower. Though it's worth mentioning to be wary that a decrease in interest rates can stimulate the property market and potentially stabilise or increase property prices – which is exactly what happened with regular cuts in 2011 to 2013 and then again between 2015-2016.
SO, WHAT DO WE DO NOW?
If you feel like your current mortgage isn't the most competitive in the market, contact your local MoneyQuest finance specialist Simon Pak Poy. They can help you assess whether you can be saving on your current home loan interest rate. Additionally, if you're looking to purchase this year, they can be of assistance in finding the right loan for your situation.
Simon Pak Poy – MoneyQuest Newport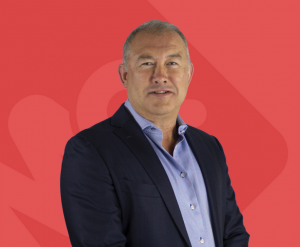 By Ellana Christakakis