After a cold and isolated locked-down winter, new freedoms have many of us seeing the world in colour again.
Perhaps it's no coincidence the same can be said for home décor and fashion. Spring is well underway and online fashion shopping screens are filled with bold colours, florals and unusually, a high proportion of coloured gingham not seen this much since.. perhaps the last pandemic? As no one has stepped foot inside any indoor venue for months, it's all about picnic chic, naturally. And the move towards colour is the same for interior design.
Renovators are slowly stepping away from neutrals and venturing out into the big wide world of colour, with monochrome fading into the background. After all, if it's not a temporary residence or an investment property being renovated, YOLO, right?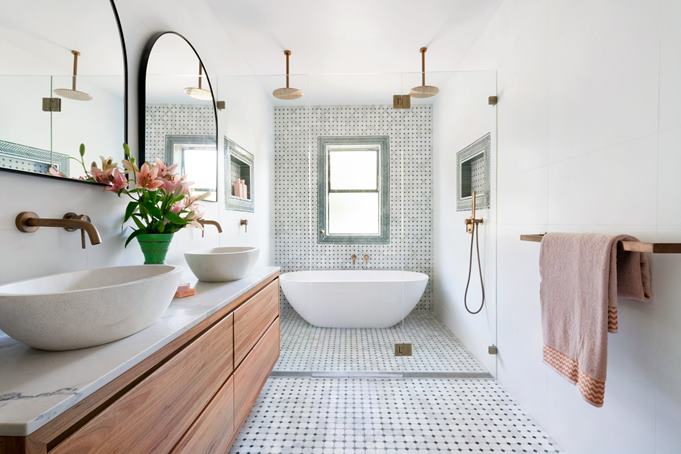 Image credits to Just in Place and Rebecca Lu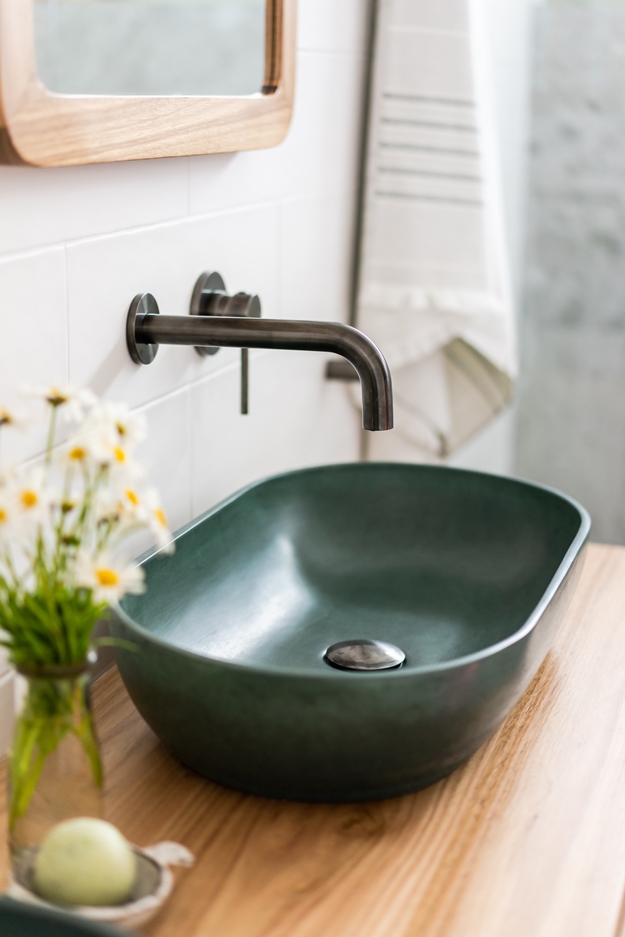 Image credits to Just in Place and Rebecca Lu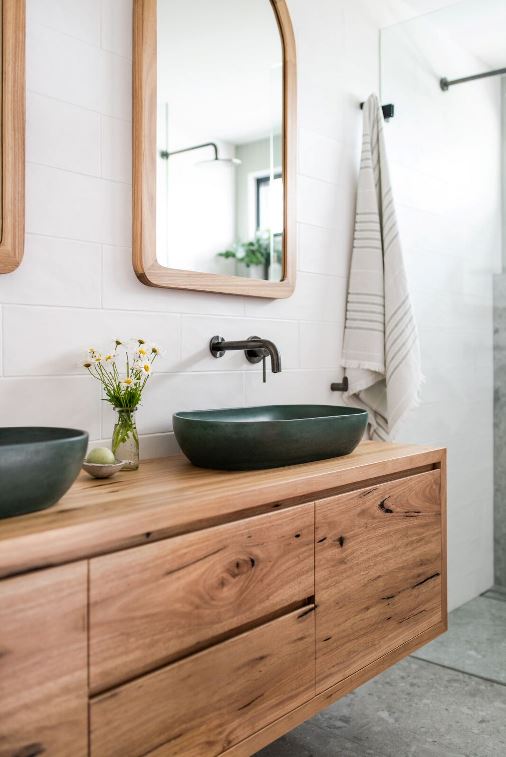 Image credits to Just in Place and Rebecca Lu
As seen on The Block this season, colour in the bathroom is gathering steam. There was a bold deep blue for a "coastal luxury" feel, a long wall of pink marble-effect tiles and clay-like red tiles with soft apricot-coloured vanities, among the colours of choice. Now, when was the last time apricot was typed in an article on interior fashion? Probably with a typewriter. 
An easy way to dabble in colour is by taking inspiration from nature and choosing a palette as it would appear in nature. This is the ultra stylish approach by Galit and Leah, a best friend power pair with a killer design instinct. They run a renovation one-stop-shop, Just In Place, just in Belrose and part of the handy LRC trade directory.  
Leah says rather than only using whites, it's about echoing someone's personality and making sure the space to be renovated flows on with the rest of the home and sometimes outside.  
"It could be with patterns, with textures or colour," she says.
"Everything, including white colour scheme, will most likely get a bit tired in the future.
"Nothing is going to stay forever but there are ways to create personality and style such as in the basin and vanity, which are much easier to replace in future unlike things like tiling."
Recent renovator Amy from Frenchs Forest said Leah read her mind after having gone to a few other showrooms for her ensuite renovation; the mark of a truly experienced creative.
The raw colour palette has a deep leafy green paired with black-veined timber and a Terrazzo look tile that imitates stones and gravel.
"I had a bit of a vision in my head and went on Pinterest and Instagram but it wasn't until I went to Just In Place that I got my overall inspiration," Amy says.  
"Leah was very knowledgeable, it was almost like she could read my mind! She was able to just make it all gel together.
"Now my ensuite makes me happy every time I walk in!"