It is not often you will come across a gal pal who will utter the phrase "Laying a floor is easy to us," or casually mention she jackhammered her pool surface and uses her own cement mixer.
"We own some serious tools and I can use pretty use much all of them," she says.
"Once you look at things and you think, laying bricks is not that hard it's just confidence and keeping the workplace tidy."
This is the wonder of super helpful Ladies Renovating Collective member, Carol Vaughan Jacobson.
If you've ever posted in the group to get out of a renovation pickle or are simply one of the many interested onlookers always on the prowl for new home inspo, chances are you've come across a pearl of wisdom from this self-confessed renovation addict.
"For me, renovating is a continual process," she says.
"I would say there's always been something I want to change in my house, I'm very restless like that."
After having two homes built and undertaking a major renovation on her third and current home, Carol lives and breathes renovations since catching the bug in the early 70s as a young mum.
Even if she's sitting on the lounge relaxing at the end of a hard day on the tools. Her current TV crush is The Block, of course.
"I'm always interested in all the new products they use," she says.
"I think, 'I could do that, I need to redo my wardrobe,' and that's how I get going."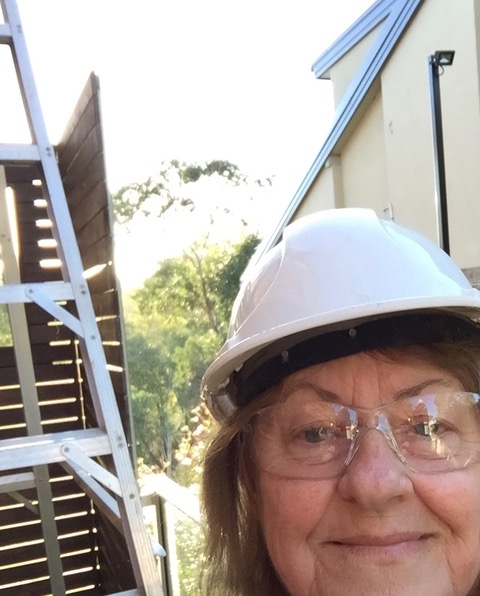 Mainly a book editor and writer by trade, the proud Davidson resident and mum to four adult daughters, dabbles in a range of other freelance jobs, all the while being her DIY extraordinary self.
She estimates at least 95 per cent of the work on her three houses has been completed by both herself and her handy husband.
"I think my biggest project has been removing a wall while everyone was out one day," she says.
"I had an enclosed kitchen and a family room next to it, so I began cutting a hole in the gyprock.
"Suddenly I was standing in the kitchen talking to people in the family room, it was great!
"From then on, this house has been a continual project."
It all started after being commissioned to publish a book on Australian home design.
"That lead me to research people who know things and then after that, we wanted to completely change our whole house!"
It was also necessity which compelled Carol to roll up her sleeves.
"When you're young and have a young family, you can't afford to have people come in and do everything so we had to polish our own floorboards," she said.
"We looked at the floor and said, 'we have varnish; what's the worst that could happen?'."
And since joining Ladies Renovating Collective in 2018, she's been happy to give back to other keen renovators and share her pool of knowledge.
"Any opinions I give come from doing it myself and I never say things just to criticise, rather I try to suggest," she says.
Despite decades of renovating and doing almost every job around a house, Carol reassures there's no such thing as a stupid question.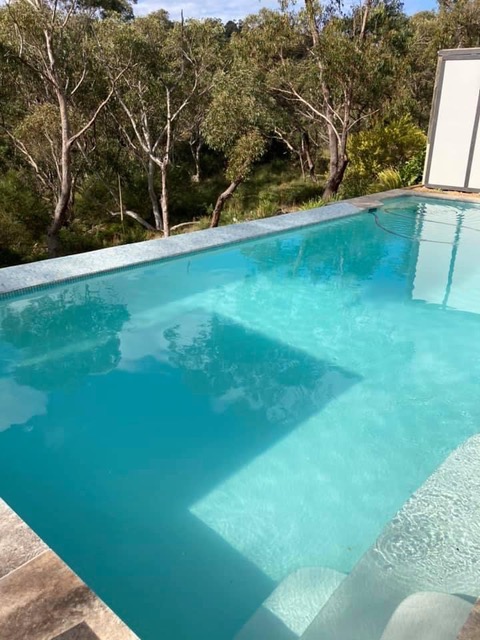 "To ask a question is a really hard thing to do because they might think everyone will think they are stupid, but we all have questions and there's always a situation in renovating you have never hit before," she says.
"I try to be sensitive like that."
And there are no prizes for bravery when it comes to DIY. Carol has engaged her fair share of tradies over the decades.  
"It's not better or worse to DIY," she says.
"Some things are just too much or you simply don't want to do."
Looking toward the post-lockdown world, Carol has shared her five top tips for embarking on your next project to make your renovation a pleasure rather than a pain:
1. Adjust your expectations – Don't expect tradies to turn up the minute you're ready to go ahead with work. It takes scheduling and planning, plus with Covid reeking havoc on work and deliveries this year, expect further delays.
2. Know the order of work – Take time to research and plan the order of work involved in your project. Or ask your trades what the expected order of works is for your project.
3. Do your homework first – Research what's involved in the work you want to get done before seeking trades. This means you're able to understand any issues that may arise and perhaps avoid being railroaded into something you didn't want.
4. Don't be afraid of the big bad tools – There's a wealth of information online or simply by asking around. However, some things you just don't want to do or need specialist attention.
5. Communicate thoroughly – Don't assume tradies know what you are thinking and what you want and envision. Keep reconfirming your ideas during the work to make sure the final product is what you had in mind.