Branching Out Co. has partnered with Plungie, who specialise in pre-cast concrete plunge pools. Plungie's award-winning pools are the first of their kind, bringing the fastest, easiest and highest quality concrete pool to the market, ensuring that you and your family can be swimming in days, not months.
What does that mean for you? The Plungie pools are made in Australia, shipped ready for installation. Once installed, the turnaround time to having the pool signed off ready to swim is very similar to a fibreglass pool – but with the solid construction of a concrete pool.
Is a Plungie pool suitable for your property? This all comes down to access for the crane and the proposed placement of the pool. The team at Branching Out Co. are happy to take a look at your address online to have an initial check if it looks like a Plungie will work for you before coming out to chat further.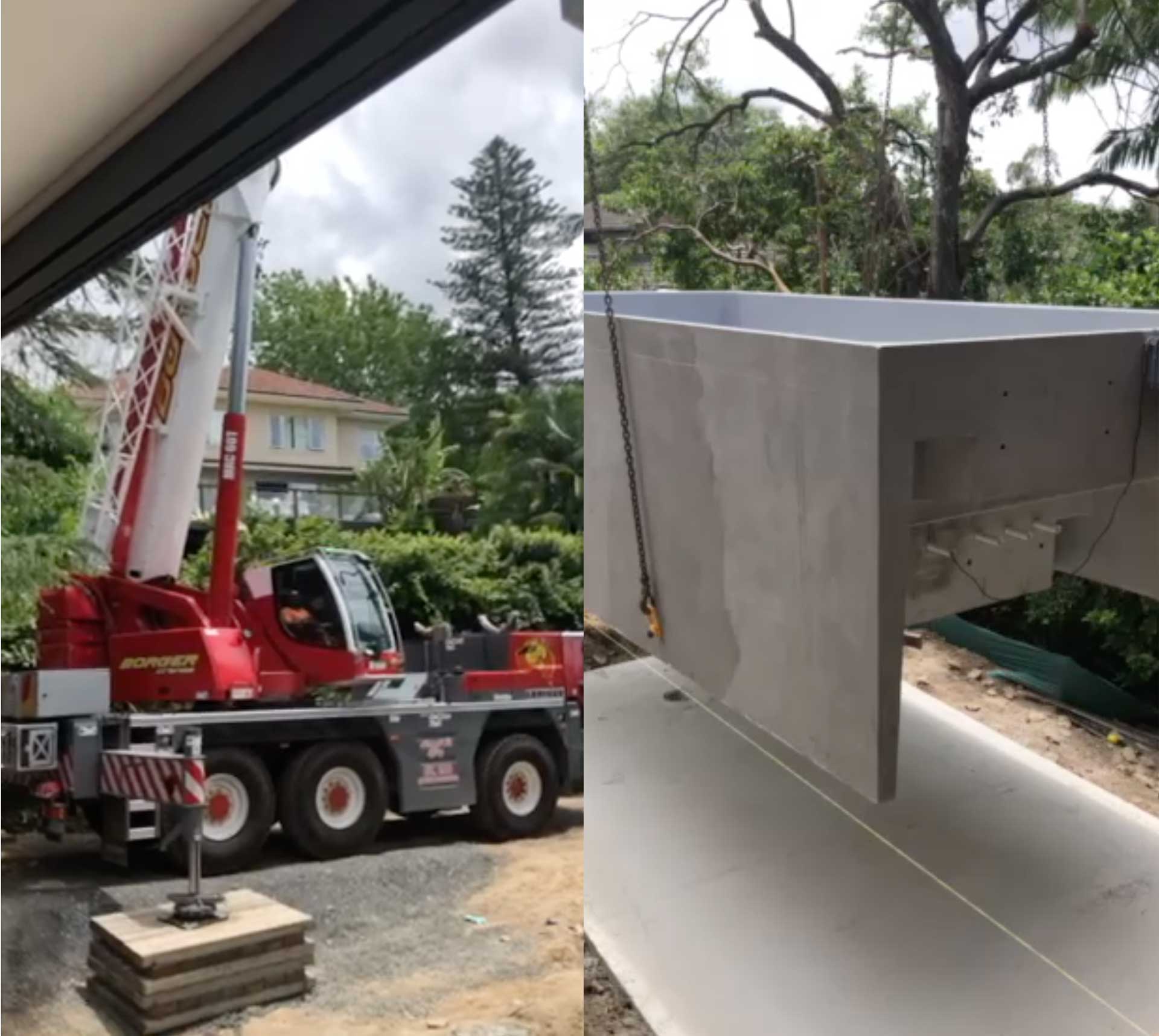 What sizes do the Plungie pools come in? The largest Plungie pool is the Max (6m x 3m, 20,100L), followed by the Original (4.6m x 2.5m, 13,400L), the Studio (3.6m x 2.2m, 8,000L) and the round Arena (3.5m Dia, 7,150L). All of the pools are 1.59m deep.
https://au.plungie.com/products/arena
https://au.plungie.com/products/studio
https://au.plungie.com/products/original
https://au.plungie.com/products/max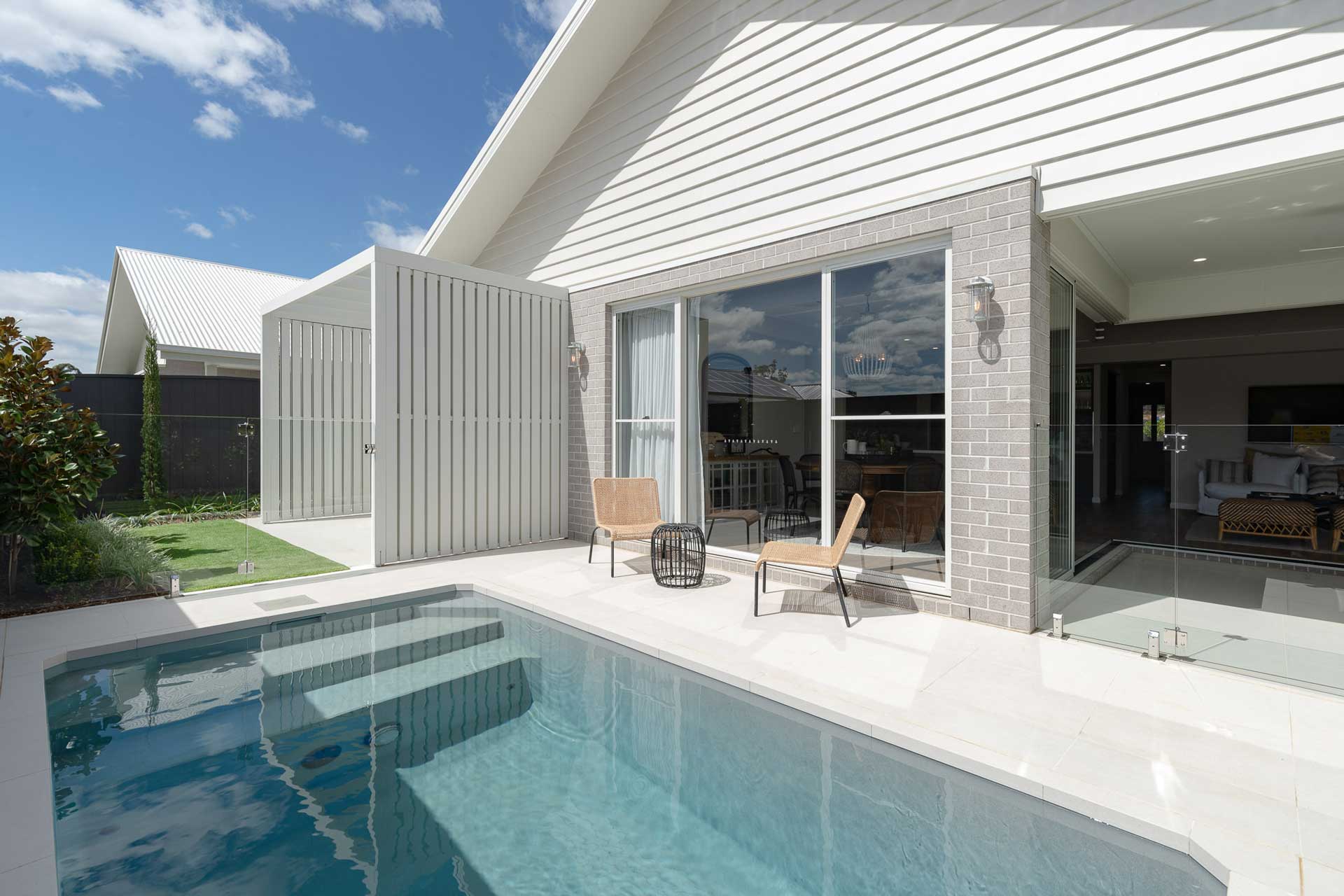 What colours/finishes are available? Plungie pools come pre-finished with an internal high-performance thermo polymer coating which they call ecoFinish. There are 6 options to choose from: Kona Coast, Sahara Sand, Mediterranean Blue, Blue Lagoon, Grey Reef and French Grey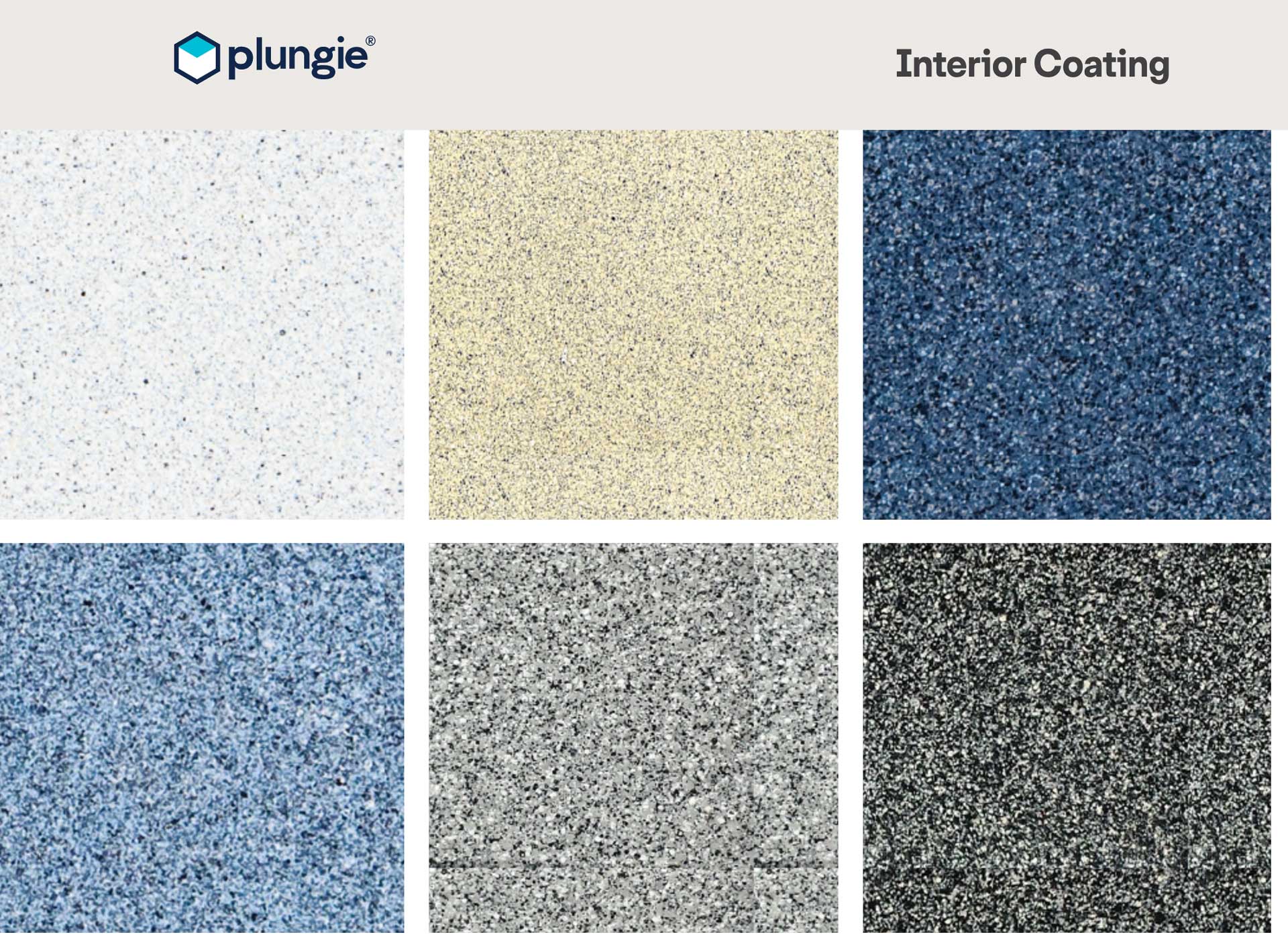 You can also choose to fully tile your Plungie pool, we can arrange for the pool to be delivered without the ecoFinish so that we can have the interior completed in a tile of your choice. We can also install waterline tiles in conjunction with the interior finish.
What add-ons are available? You can add on heating and Spa jets as optional extras, details on these are available here: https://au.plungie.com/products/equipment/add-ons-modifications
What installation options are there? The Plungie pools can be installed fully in-ground, partially above-ground or fully above-ground – we can help you to work out which is best for your property. We hold a builders license and have a team of qualified builders and landscapers so as well as installing the pool we can also complete any other works around the pool – paving, decking, retaining walls, privacy screens etc.
What approvals do I need to install a Plungie pool? There are two approvals options which could apply, either CDC (Complying Development via a private certifier) or DA (Development Application via council), this will depend on your property location, any specific planning controls that may apply and what other works are being installed at the same time. Branching Out Co. offer an in-house approvals management service where we can take care of all of this for you.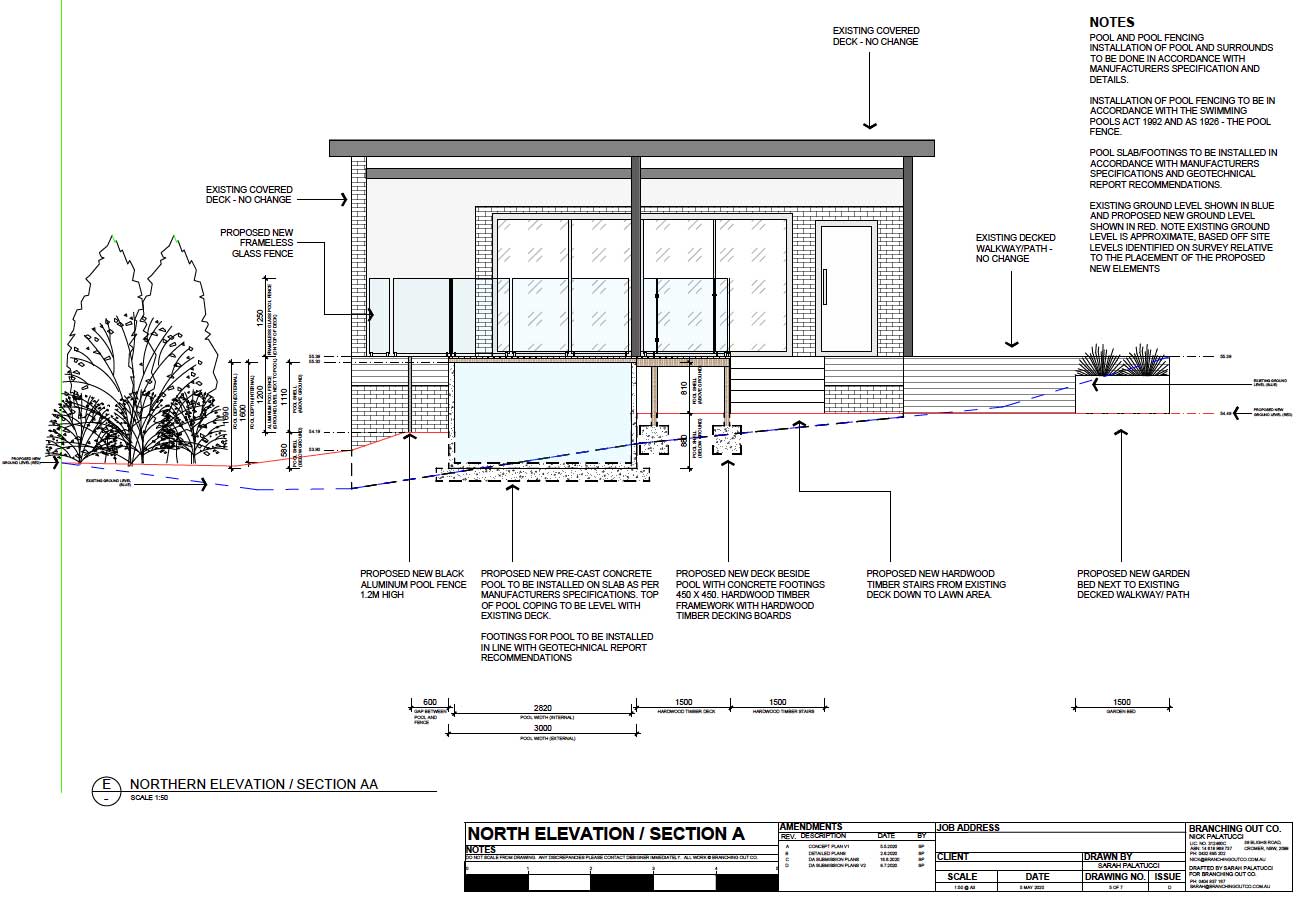 What about plans or landscape designs? We have an in-house qualified landscape designer who can draft your plans for approvals submission. You will need to have a landscape plan drafted showing the proposed location of the pool as well as any other landscaping works to be undertaken at the same time, ensuring any details required for approvals are noted on the plan. We take care of all of this for you as part of our Design and Approvals stage.
What do they look like installed? Here are some photos of a project we completed recently. This pool has a Blue Lagoon ecoFinish with waterline tiles and decking surround on two sides. This is the Plungie Max.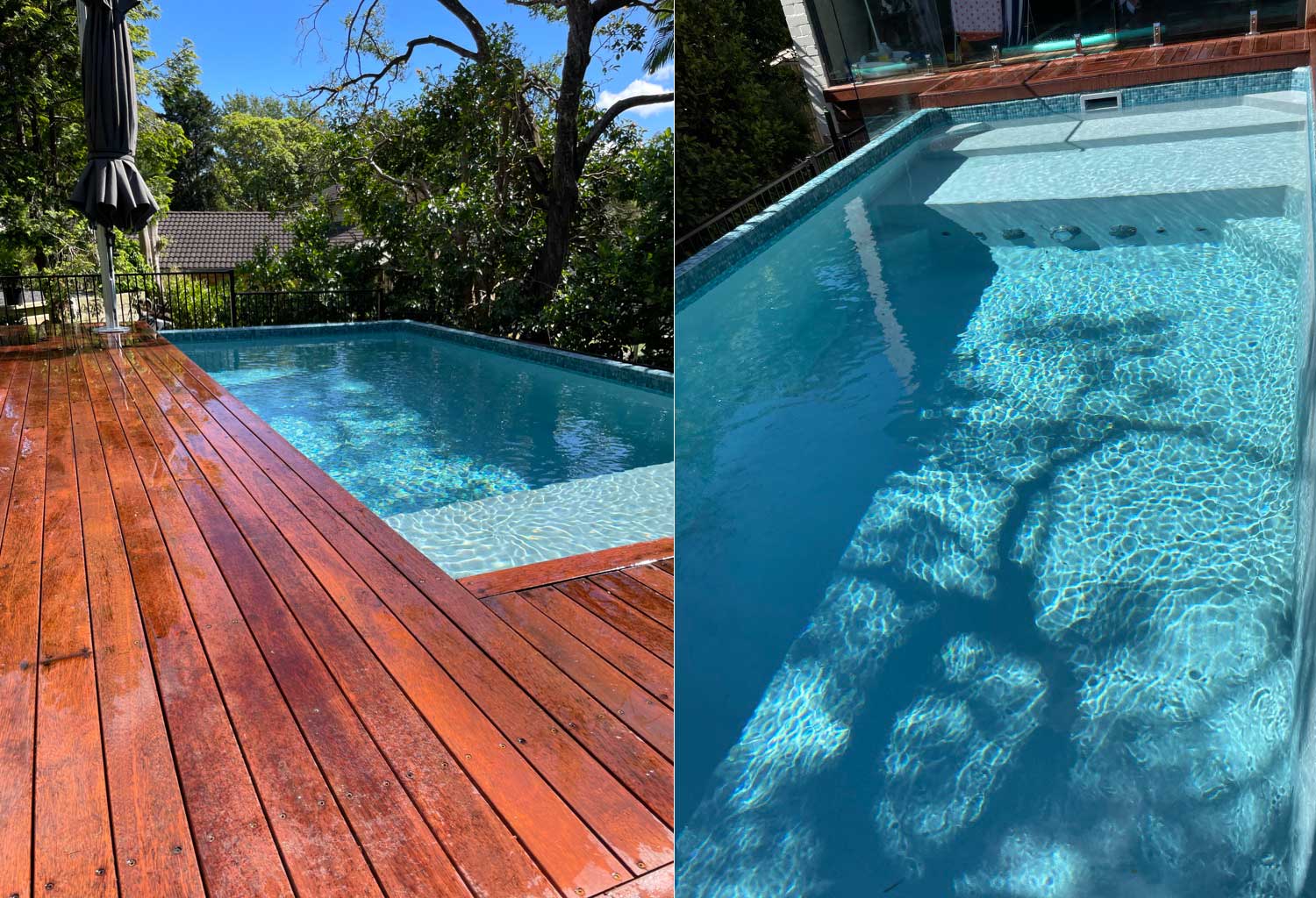 View more here: https://www.branchingoutco.com.au/pools
What next? If you want to find out more about the Plungie pools and how they could work for your property get in touch with the team at Branching Out Co. here https://www.branchingoutco.com.au/contact-us