Article originally written for Build Home Magazine by Karen Booth & Clarendon Homes.
Starting from scratch
Knocking down an old home and building a new one in its place brings multiple benefits, as Clarendon Homes explains. The premise is simple. You knock down an old dwelling — one that is dated or dilapidated, too small or poorly designed — and build in its place a home that optimises the site and offers you all the space and inclusions your family needs. Knockdown-rebuild (KDR) projects are becoming increasingly popular so we asked David Bourke, sales and marketing manager for Clarendon Homes, to examine the myriad benefits, both lifestyle and financial, a KDR can bring.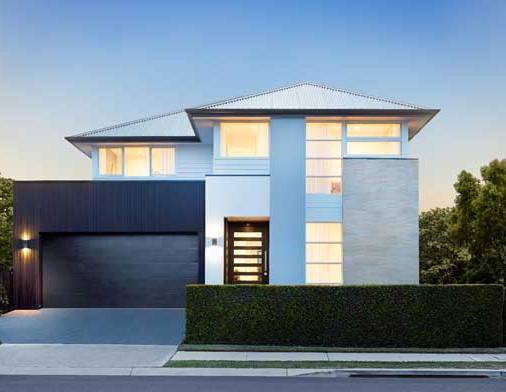 LOCATION, LOCATION
There are three typical KDR scenarios. One is knocking down an old family home that is too small in favour of building something bigger with a better floor plan and all the mod cons. Another is finding an outmoded home on a prime block of land and building a modern family home in its place. The other is demolishing an old, single-family home in a high-growth area and constructing a duplex, either to live in or as an investment. "Location is key and what tends to be a key driver of many KDRs. Families with deep roots in a given location may not want to move, so tearing down the family home and replacing it with something that will see them into the future makes sense. Being able to live in a new home without having to relocate is the ideal scenario for some," says David. "Other people have a strong desire to live in a highly sought-after location, perhaps in the inner city or an old, established suburb, where vacant land isn't available. In these situations, buying a tear-down home and building a new home in its place is the only way to live in your dream location in your dream home. The same can apply to coastal and beachfront locations where an out-of-date holiday home might be demolished, making way for a stunning new home that capitalises on the space and views."
RENOVATION VERSUS KDR
For some, a KDR is a clear choice but for others, it's a case of weighing up the pros and cons of a renovation and/or extension compared to a KDR. Says David, "Renovating can be expensive. Generally speaking, the cost of a major renovation is almost equal to a KDR; sometimes it can be more. With a renovation you may also find costly hidden problems that need to be resolved and you have to work with the home's existing floor plan and orientation so compromises might need to be made. "When you knock a house down and start from scratch, you have the freedom to implement the exact design you want and you get to make the most of the block of land, whether that's to achieve solar gains or take advantage of a lovely view. You get a brand new home from the ground up, which includes sewerage systems, hot water systems and the like, and you have a home that is modern and individually tailored to your family's current and future lifestyle." The other benefit of a KDR, and it's a significant one says David, is that a new home will have a better re-sale value "Of course you could sell up and buy a house elsewhere but selling and buying can be a harrowing experience, you may have to move further than you would like, there is the cost of stamp duty and the new house won't have been designed with you in mind," he adds.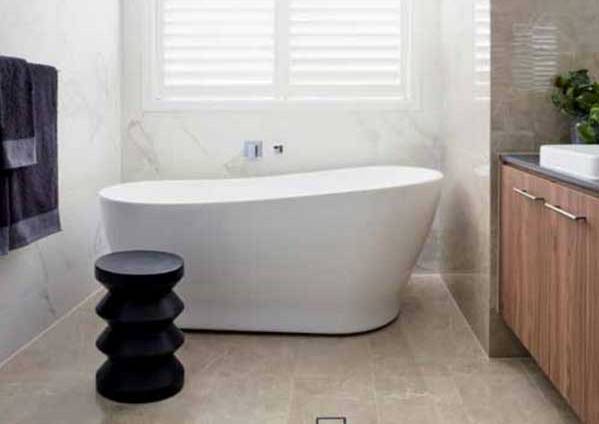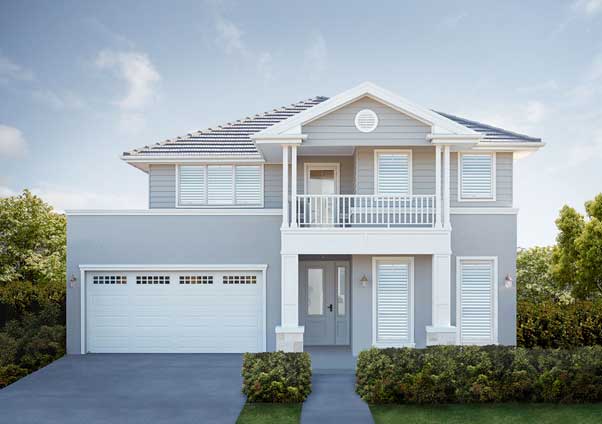 WHY A KNOCKDOWN-REBUILD?
A better way of living: A house that reaches it full potential might be tough to achieve through renovations, due to the space restrictions that will arise from the existing floor plan. Building a new house is the best way to design the space that you need and give you the lifestyle you want without making any compromises. You can save money: If your house is old and energyconsuming, the costs of building and maintaining a new house may be lower than those of maintaining your current home, given the upkeep and energy costs you may incur in the long run. In this scenario, a knockdownrebuild is an option worth considering. No need to relocate: When your current house is becoming a liability for you, sometimes the only option is to find a better home. However, finding a new home in the neighbourhood you've become attached to can prove close to impossible. A knockdown-rebuild will allow you to keep living in your current neighbourhood — no need to uproot the family and starting a whole new life elsewhere. Source: Clarendon Homes, clarendon.com.au
LIVE THE WAY YOU WANT
With a KDR you don't just get the location you prefer, you get the home — and lifestyle — you want. A comfortable, more energy-efficient home with the layout that works for you — a home that offers improved structural integrity and ease of maintenance due to the use of the latest building materials and up-to-the-minute technology. "Freedom of design choice and the ability to choose your ideal floor plan are big benefits," says David. "A wellproportioned layout that offers open-plan living is what people are looking for — and they want to make the most of their outdoor spaces so they want generous alfresco living areas and seamless indoor-outdoor connections. A touch of luxury is also important as is a home designed to make entertaining easy and give the family the lifestyle they want. "A new home will also be more energy efficient which means it will be more comfortable to live in and the materials used will ensure the home is structurally sound. With a brand new Clarendon home you get the peace of mind that comes with our Lifetime Structural Guarantee, and you get the freedom to choose from a range of exterior materials – bricks, Hebel, designer cladding — to give you the facade you want and to complement the existing streetscape."
WORK WITH THE EXPERTS
There's much to consider when you embark on the KDR path, from council approvals and demolition to decisions about design and materials, so you need to find a builder with KDR experience who can take you through the process from start to finish. "Choosing a builder with extensive KDR experience is essential," emphasises David. "They will be able to help you navigate everything from securing the necessary council approvals and meeting the Complying Development Certificate requirements to choosing the colours and fittings for your new home. As recognised KDR specialists, Clarendon can take the stress and strain out of finding a suitable design for your KDR project — one that suits your block of land, your budget and the way you want to live. "Building with Clarendon Homes gives you access to a catalogue of more than 40 stunning home designs, each covered by the Lifetime Structural Guarantee scheme. All our homes come in multiple facade variations, with different interiors, to ensure we are building a house that is adapted to your lifestyle and needs. So if it's time to pull down your tired old house and build a beautiful new home in its place, put your project in the hands of a proven KDR specialist."
Our display centres in Sydney and NSW are open daily from 10am to 5pm.

Northern Beaches Display Centres:

Warriewood Display Centre at 2 Orchard Street Warriewood NSW 2102
Forestville Display Centre at 653 Warringah Road Forestville NSW 2087