Helping you
TURN AN ORDINARY HOUSE INTO YOUR HOME...
Helping you turn an ordinary house into your home...
Not sure where to start?
Get our FREE Guide: 10 Steps to a Successful Renovation
Ladies Renovating Collective was created by two local Mums when managing our own home renovations back in early 2015.
We found it difficult to make certain decisions about products, design, colours, carpets, appliances etc and also struggled where to get these things.
Then there was the challenge of finding trustworthy and reliable trades to provide and install these services! Hence the birth of this group.
What better way to find and share good tradies, great products, knowledge, tips and inspiration (and everything in between!) than with a group of like-minded, local ladies.
Fast Forward to 2021, the group is now run by Northern Beaches local Yvette Dee. It's my mission to make your renovation process as easy as possible, so you can finally make the house of your dreams a reality!
Biggest renovating women's Facebook Group on the Northern Beaches
Members in our Facebook Group
Members active every month
Posts, Comments & Reactions every month
Local Tradies You Can Trust
Where do you find great Northern Beaches tradies? We have put together a handy directory, featuring who our members tell us are the best of the best businesses and tradies in each category.

Highly Recommended
Businesses recommended by ladies in our group

100% Local
Every business is based on the Northern Beaches/North Shore of Sydney

Best Person for the Job
Compare profiles and choose the people you want to contact.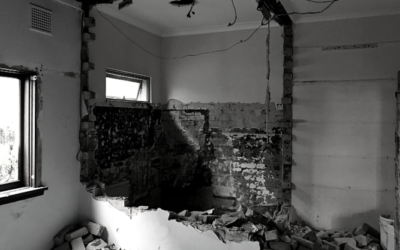 When it comes to designing your ideal home, there are various ways to achieve a great result: Renovating within the existing walls of your home Enlarging the current footprint with an addition (going up) or extension (going out) A partial rebuild, where a poorly...
read more
We don't allow simply anyone to work with us. We have built a reputation whereby our members trust and rely on our recommendations. If you are a local business and think you've got what it takes, click below to learn more.
Not sure where to start?
Get our FREE Guide: 10 Steps to a Successful Renovation