Skyzalimit Design Residential offers professional and cost-effective Design & Visualization Consulting to assist all home renovators to make sound and efficient decisions when it comes to renovating your masterpiece. If you have ever been in a position where you have all these ideas but are confused in how to pull all this together then Matt and his team will provide you creative visual options to support you in making clear cut decisions. Matt and his team will alleviate the stress, collaborating with you & putting your ideas into perspective, taking the guess work out to make sound and solid renovating decisions.
Many people find it very hard to visualise how their plans will come to life, it's hard to visualise from black & white cad drawings or floorplans & elevations to piece the whole picture together. It's hard to visualise from swatches & tile samples how they will all work together or how the new kitchen works with adjacent rooms & furnishings. Things can often not turn out as you hoped for or expected, colours don't work, it doesn't flow or utilise the space well. 3D visuals ensure you are happy with your selections before it is too late. It puts things into perspective bringing your ideas & dreams to life in 3D via 3D Renderings & Walk Thru Animations tailored to suit your property, lifestyle & personal taste.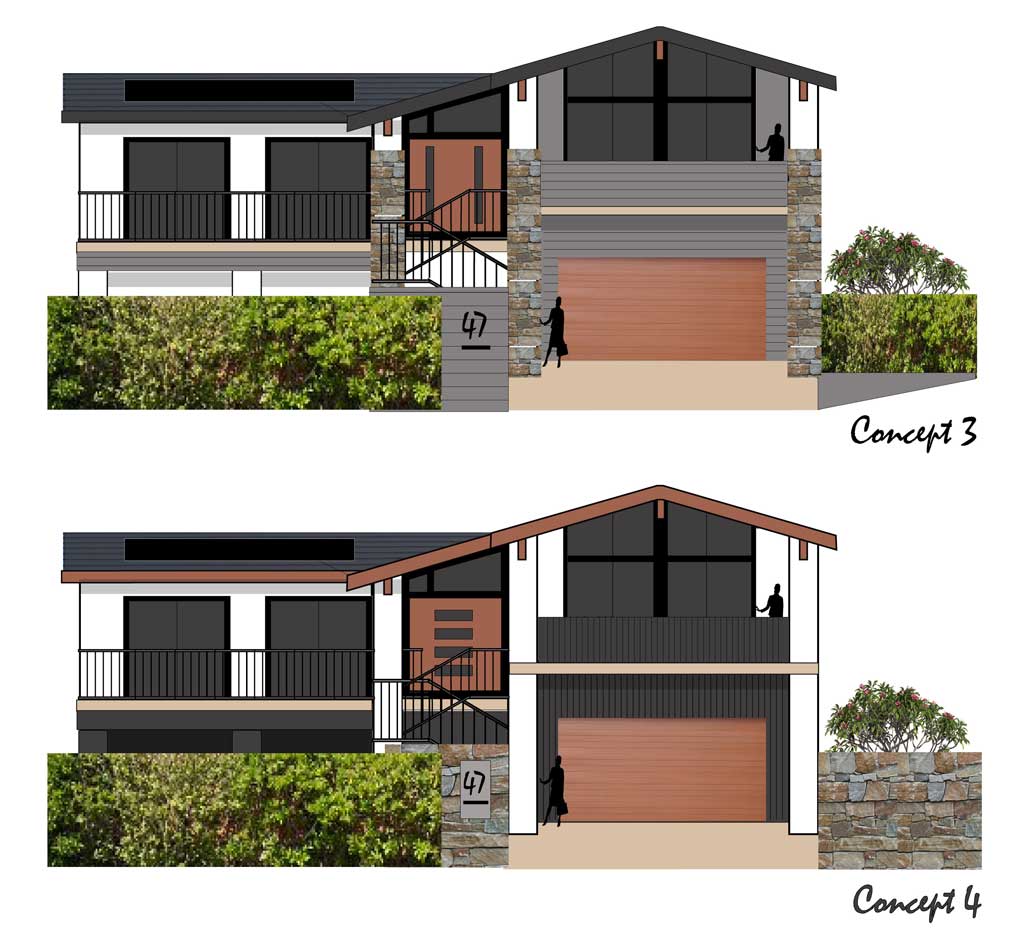 'Why wouldn't you just use your own software & DIY?' It's simple, it takes time & skill, Matt has been providing 3D visuals to visually communicate his designs for many high end brands such as Sony, Weetbix, Revlon, Foxtel, Chanel, MasterChef, Vogue & GQ Magazine for over 2 decades. Unfortunately, the software doesn't think for you or have any design credentials or experiences to add advice or any value to your project, it's basically just the tool or vehicle for an educated, skilled & experienced designer to drive. There are still plenty of important decisions to make, & smarter more sophisticated ways of detailing & stylising, design is calculated but also very creative, natural & intuitive, almost a 6th sense, Matt's had so many clients over the years say 'why couldn't I think of that, it's so simple yet so clever?"
Need some street appeal for your home? Skyzalimit's 2d coloured elevations can cost effectively provide you with several different colour schemes & styles, fence options, garage doors, colour combos, textures, roof colour etc, front doors to get the wow factor combination as a starting point for your builders, painters, roofers, stonemason, glaziers, fencers, landscapers etc.
3D visual services & design concepts can save you time, money & stress when planning your home improvements ensuring you narrow down your options & get it right visually & functionally the first time. Skyzalimit can cost-effectively supply you with several design options, aesthetically & functionally space plan etc before you take the plunge into your costly construction of your property be it an apartment, townhouse or house. From first hand experience managing many renovations over the years & dealing with all the trades they can document estimating packages for your numerous suppliers to price from which means you own the design and can compare 'apples with apples' when getting your quotes whilst all trades work towards cohesively achieving a clear common vision i.e your renovation & home improvement project.
So if you have a small job that architects just aren't interested in like a kitchen or bathroom, or a budget that doesn't afford one – or a supplier who is great at construction but cannot creatively design or draw & just needs a starting point/design to work from – get in touch for an obligation free chat, shop local & experience firsthand just how Skyzalimit's personalised design services can really help kick start your renovation dreams – efficiently and cost effectively.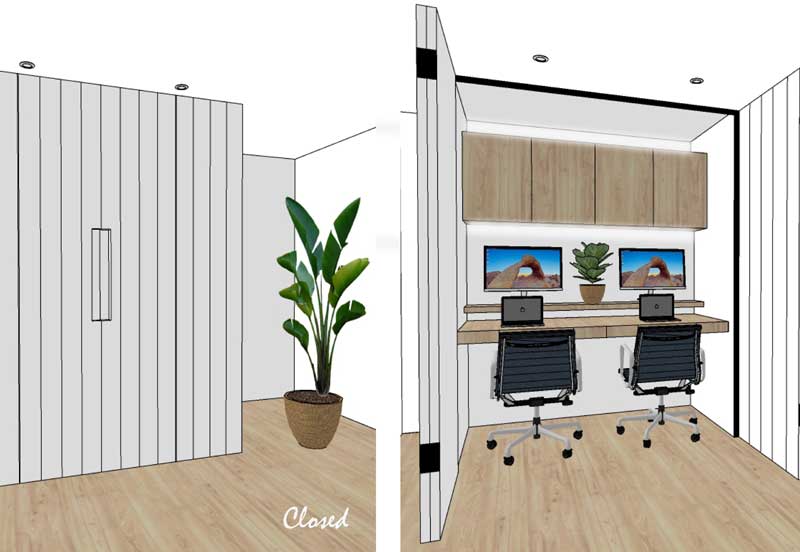 Skyzalimit Design is a Northern Beaches based business that was formed in 2006 by a local multi-award winning, industry leading designer Matt Vale. Matt has a Bachelor of Design & 25 years of diverse design industry experience & knowledge running projects form initial design idea to mass-production & national rollouts.
During the COVID Pandemic, along with many other industries significantly affected , the exhibition industry virtually was brought to it's knees. This local & well established business chose to focus on their own major home renovations to suit their very active family of five in Mona Vale, following their passion to adapt and pivot from not only commercial business but to spread their wings into the residential market to help share their skills & experiences with like-minded home renovators, to visualise & achieve positive outcomes aligned to their dreams. As a result, Skyzalimit Design Residential was born.
Matt and his wife, Kelly are professional hard-working Northern Beaches community focussed residents & together they are a dynamic duo brainstorming their new business venture & are looking forward to seeing this thrive, seeking local community support & networks. Together with their three children, Matt and Kelly lead an active & busy life, they understand through their own renovation experiences ( renovating multiple homes successfully ) how challenging & complex this can be, therefore they're passionate about the vision of this business venture due to their strong belief they can take the stress away in the decision making process that is truly most cost-effective. They both certainly understand the challenging pressures renovations can bring to an entire family unit and are confident their expertise is certainly an area many renovating family's desire.