I'm so glad I reached out to Emma from Slabs by Design – there is some serious style here to make all your homes absolutely pop! Concrete is so on trend right now, seems like it's a total must in any home renovation. Check out our latest feature and the Slabs by Design pic gallery for a completely drool-worthy experience!
Move over grey concrete, there are new shades in town!
Coastal cool around the northern beaches found a timeless best friend when concrete stepped onto the home interiors scene. Is it the way it makes ocean vistas pop in homes around the beaches or the way it frames lush green garden scenes? Or how it elevates timber accents and anchors soft furnishings? As for kid-friendliness? With a material as durable as this, it can withstand a school load of children, toddlers and teenagers alike without a care!
Stepping onto the scene with polished concrete floors, the hugely versatile material has made its way around the home from walls to surfaces and furniture. Helped in part by the fresh, grey shades native to concrete, they have been the perfect neutral in home interior design for some time. Now with more than just shades of grey available, concrete is coming into its own.
Seeing concrete's ability to be coloured, sculpted, personalised and taken to new design heights is one Emma Hodges, the creative force behind Slabs by Design and LRC's proud new trade directory member.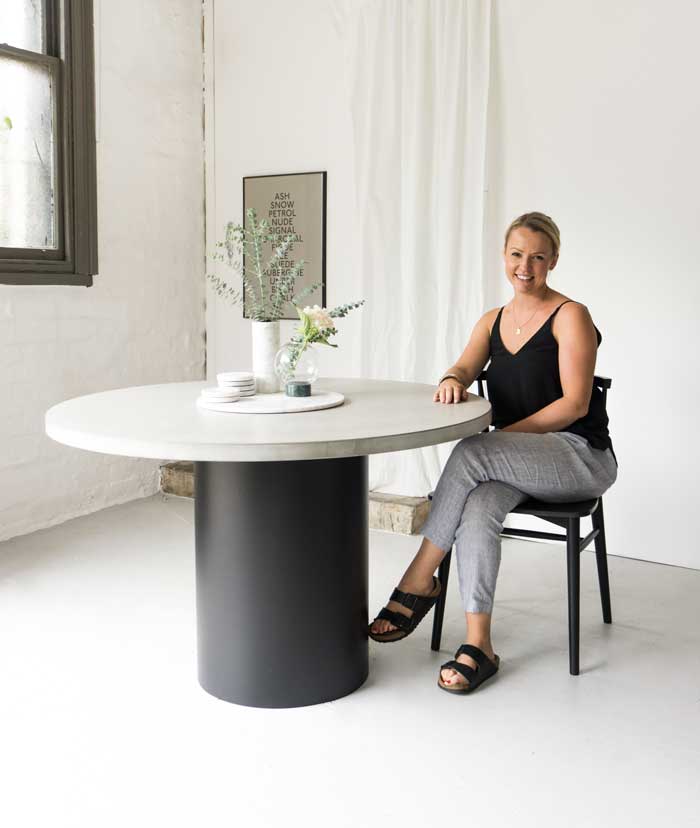 Slabs By Design owner, Emma Hodges
"It's a great creative outlet and about understanding what a customer is looking for and coming up with a solution," she says.

"I can still use my creativity as well as my business sense and the pieces are absolutely beautiful."
With her fashion and design background, Emma is a leading lady in the new frontier of concrete, masterfully reinventing it for some serious wow factor around homes and businesses.
"Having a whole spectrum of options including finishes, makes it so appealing and also the size capability of concrete where you can have a table up to four metres in length- you can't get that off the shelf from retailers".

"Plus being locally made, you don't have to wait 20 weeks for shipping from overseas."
The amazingly talented yet humble creative chatted all things concrete with LRC and the gorgeous trends in concrete she is spearheading right now. Make no mistake renovating ladies – these top five trends are THE hottest thing to emerge from lockdown! Make the most of your freedoms and make an appointment to check out their showroom in Mosman today.
1. The Slabs by Design exposed aggregate "Coast" launching next month re-creates the effect of a sandy beach is perfect for northern beaches homes. Word to the wise – be among the first to feature this material and become an instant trendsetter!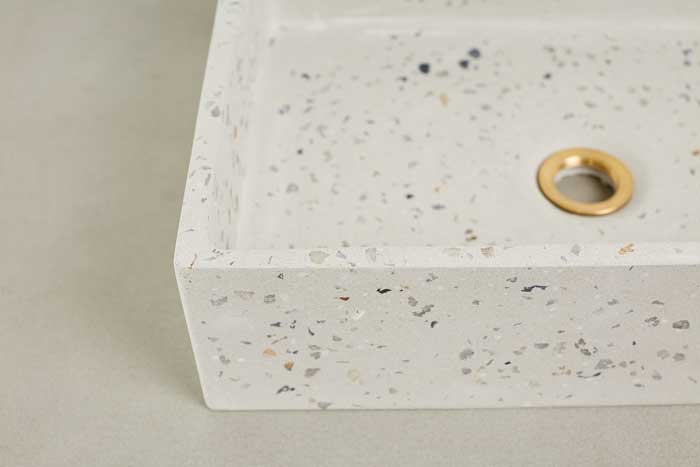 Exposed aggregate basin in "Coast"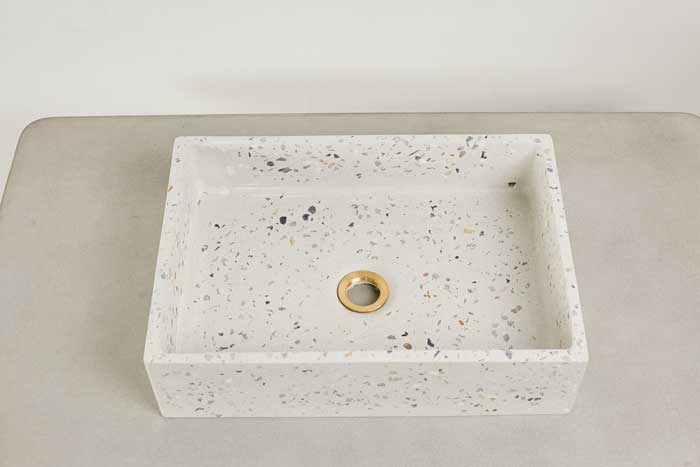 The new beach-inspired material "Coast" is launching next month
2. White concrete colours and warmer shades of grey are fast gaining favour among customers, according to Emma, for the way they blend in with homes that don't follow an industrial style aesthetic.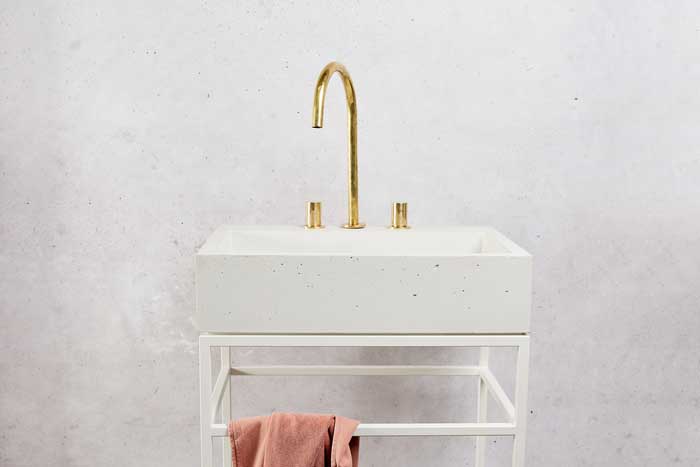 SoHo vanity unit which is launching soon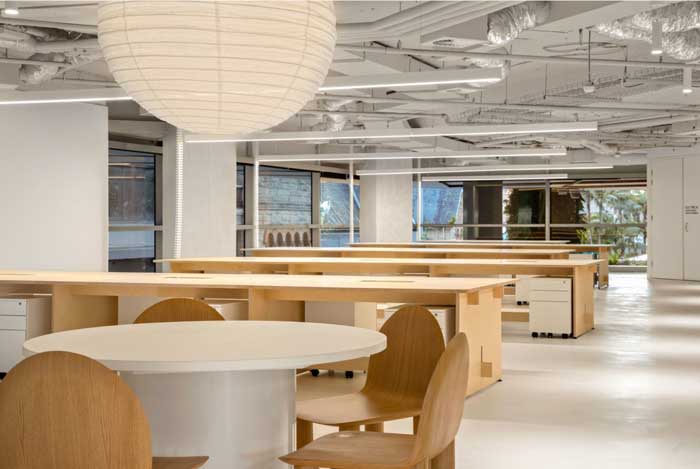 Office fit out featuring the Cooper dining table
3. Curves in interiors create a soft effect that also pairs well when paired with steel or timber such as Slabs by Design's Arch range and custom designed, rounded basins. Elegant column basins are fantastic for powder rooms, Emma says.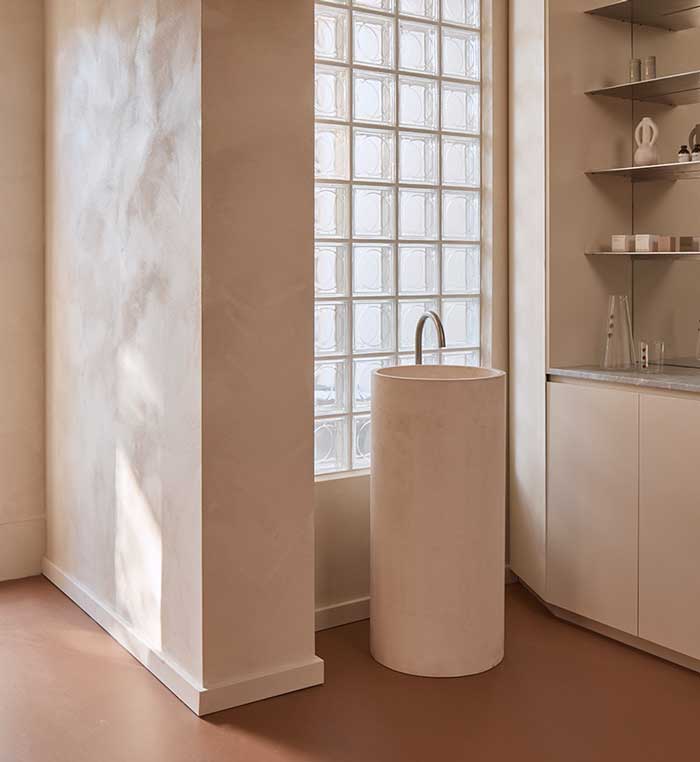 Column freestanding basin in Nude as featured in Fenn, Paddington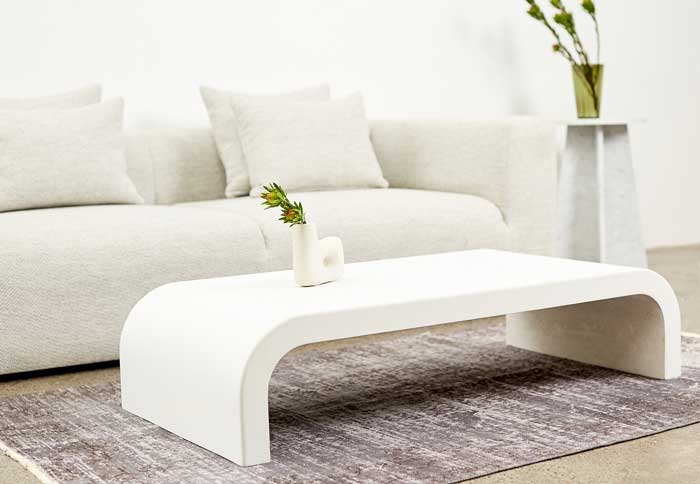 Arch coffee table with its signature bold curves
4. A wide range of colours including green, blue and pinks make concrete pieces look right at home, in any home, with some scope for Slabs by Design to customise colours and colour-match.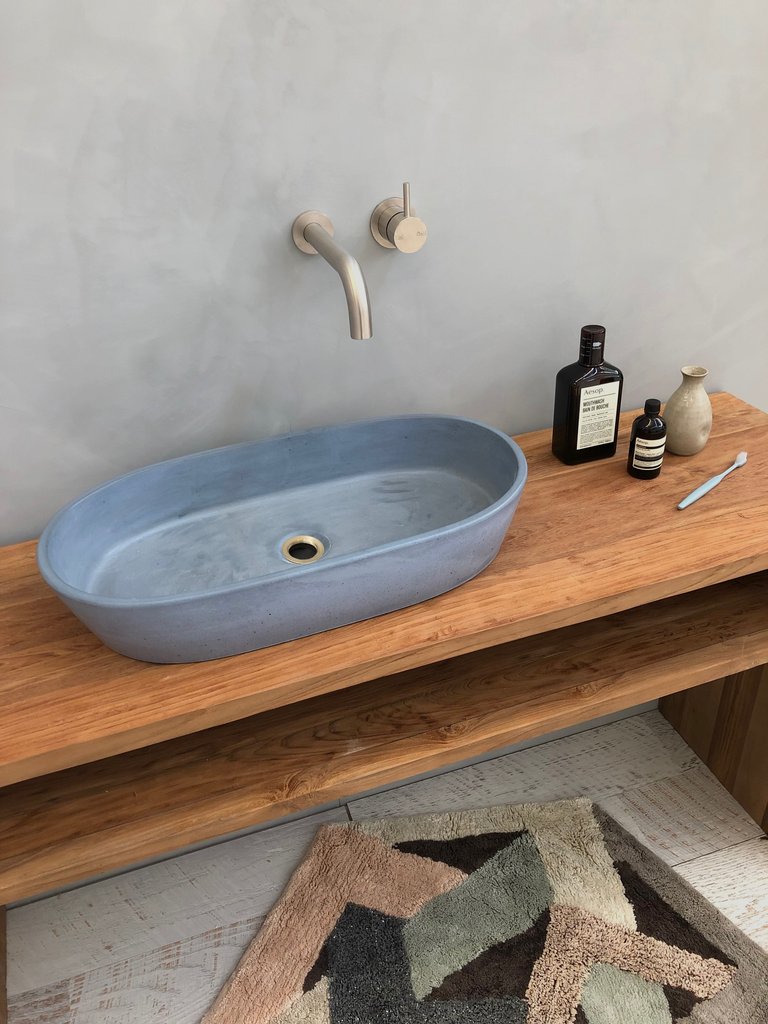 The versatile Hudson basin featured in Marine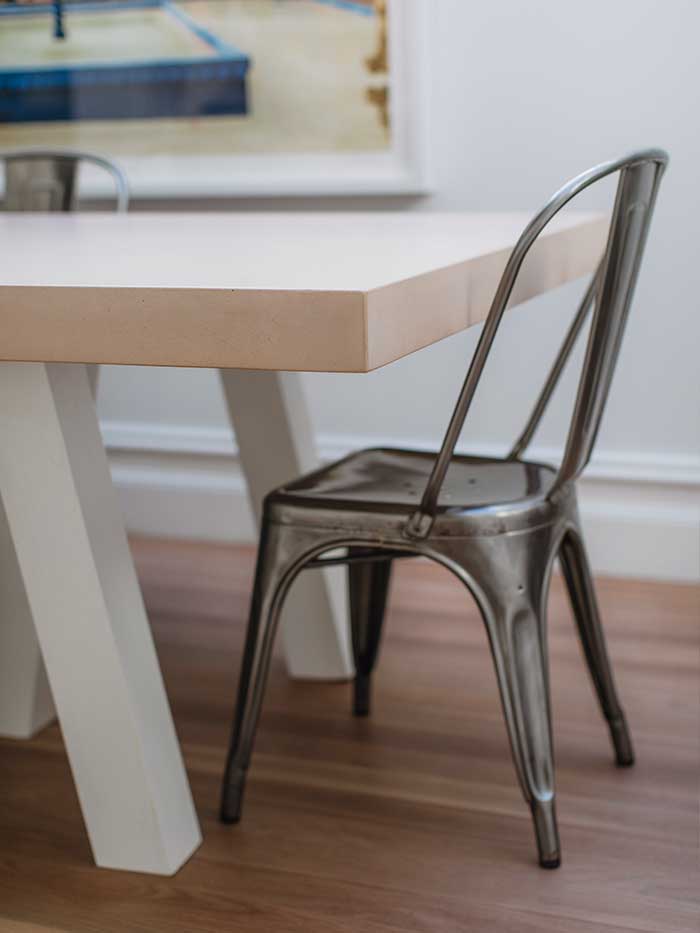 The OBI dining table in Apricot
5. Spend hours in the bathroom… admiring the concrete vanities recently launched by Slabs by Design. Being customisable is really appealing for home owners to ensure a completely seamless fit in any home bathroom, Emma says.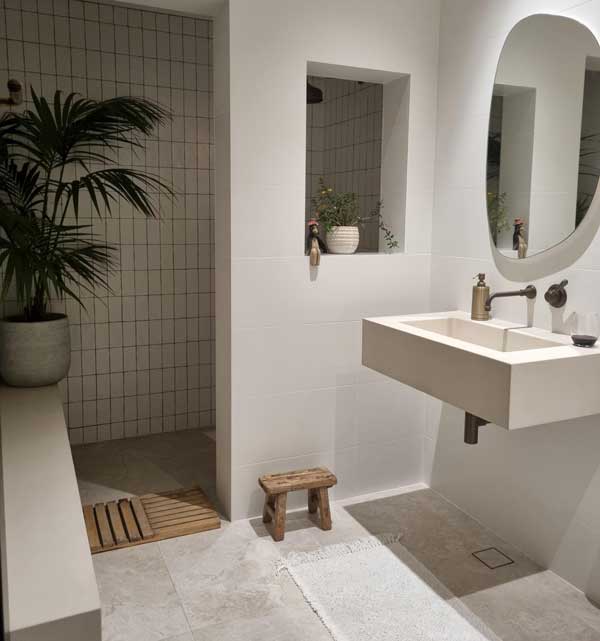 A white floating concrete vanity sets the scene for bathroom perfection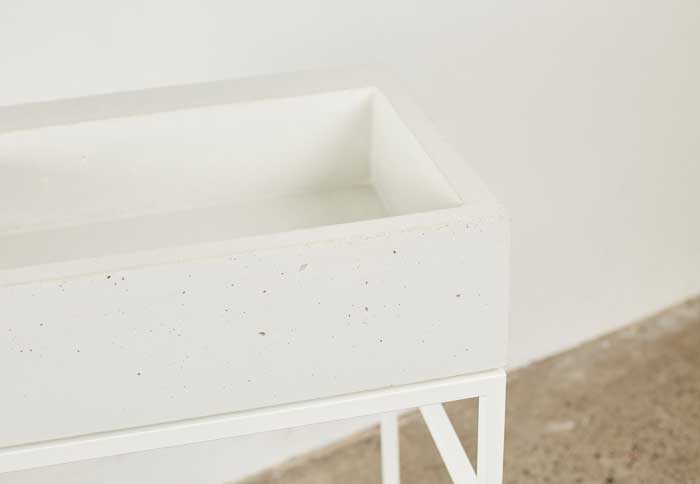 Up close with concrete's soothing texture, featuring a hand trowelled finish in Linen