Not much is known about under floor heating in comparison to alternative heating choices. But if you are undertaking a new build or a renovation involving new flooring, AND planning on spending money on heating, then floor heating is an absolute no-brainer!
Coldbuster under floor heating not only provides the perfect ambiance, but it makes perfect sense.
Remember, heat rises, so by heating from the floor up there is an absence of gusts of hot hair blasts.
Furthermore, Under Floor Heating leaves an even spread of warmth across the entire room. No air circulating (always inefficiently) from 1 or 2 spots in the room.
Then, not only does it provide the best means to heat your room, but it heats the floor too. Then on top of all that: nothing to see, nothing to hear, nothing to smell, nothing in the way, no moving parts, no maintenance requirements.
On top of all that, Under Floor Heating provides an excellent investment (possibly the best in the entire construction industry!). This is because everyone thinks of Under Floor Heating as a luxury item, but its costs are very reasonable. That differential is pure value-add for your property.
Coldbuster calculates the best size floor heater for any area to ensure warm floors AND a warm room, while maintaining a level of high energy efficiency using super-smart programmable thermostats, all at reasonable costs despite its luxury image.
Just like purchasing floor heating is far lower than most expect, running costs are similarly far lower than expected by most. Coldbuster thermostats are smart enough to 'learn' the area they are heating and strategically turn on as late as possible to reach the required temperature at the required time. The thermostats also consistently turn the heating off/on to maintain the desired temperature without using unnecessary electricity.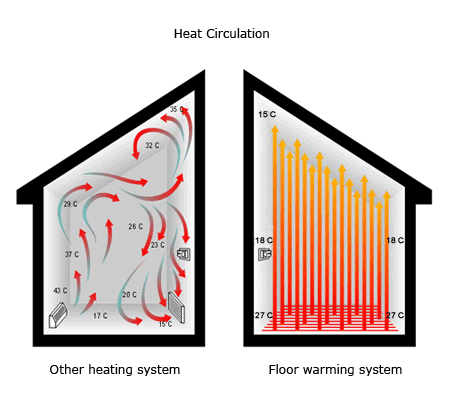 To demonstrate that running costs for Coldbuster floor heating are not nearly as high as typically believed, we have a
running cost calculator
on our website that can give you a reasonable indication of running costs. Furthermore, with solar energy becoming more common, running costs can be drastically reduced even further!
Installation of Coldbuster Under Floor Heating is so simple that the floor heaters are DIY kits, thus providing the potential for further savings. Of course, Coldbuster also provides an installation service.
Coldbuster quotes are completely free, with no obligation whatsoever, because it is our belief that everyone should have the full information necessary (cost and heat-plan) to consider floor heating before it is too late (i.e. before your floor is down).
We also itemize room by room, because you deserve to consider floor heating with all its options (it is not all or nothing).
We are conveniently located in Cromer but are able to supply and install Australia-wide. We aim to support our customers through every step of the process, from picking the right heater types to using your thermostat in the best way.
Contact us at any time to speak to our heating experts. We have addressed your queries with regards to the thread on Facebook about Under Floor Heating.

Q: How hard is it to get installed?? Does the tiler just do it or do you need the electrician to??
All Coldbuster Under Floor Heating is reasonably simple to install, hence we market them all as DIY kits. So, the handy homeowner or any tradie already on site such as the builder, electrician or flooring layer can do so. Of course, we also offer installation services as well for those who prefer the entire service/supply from the one source.
Your electrician would come to site initially to install the conduits and then again after the heater is installed to connect the heater to the thermostat and hardwire the thermostat directly to the power.
Q: So so so worth it, not expensive to buy or run
Running costs are not nearly as high as many people have been led to believe. Coldbuster has partnerships with suppliers that have invested heavily in R&D over the to develop thermostats that are most intuitive.
Firstly, Coldbuster programmable thermostats are so smart these days. Rather than you having to program to turn on at a certain time, it eliminates any guesswork, so you program to achieve your desired temperature at your desire time. Then over the first few days, it 'learns' the heating zone, so that it soon knows the latest to turn on to get to the desired temperature at the desired time, thus reducing unnecessary running time.
In addition, Coldbuster thermostats are not using power the entire time you want heat. They have a duty cycle, so that it is continually turning on and off as the temperature changes. This can save enormously on running costs, as it only uses energy as required.
Furthermore, if you have or are expecting to install solar energy, of course that can further reduce running costs. Even more so with batteries as they are expected to drop drastically in cost over the next few years.
We also have a simple running cost calculator to give an approximate idea of what to expect. Just like the cost of purchasing floor heating is often far less than most people expect (luxury image vs reality cost), the cost of running floor heating is often far less than people expect (it must be costly just because it uses electricity!).
Q: To put in underfloor heating in the bathroom or not???? Is it worth it?
There are many benefits to installing Under Floor Heating into not just bathrooms but for any room. You can certainly extend floor heating into the shower. About 10-20% of our bathrooms are done this way, so we do not assume unless given specific instructions to do so. The advantage is obviously more heat in the bathroom and heated tiles in the shower.
Also, many have told us that it helps reduce/eliminate build-up of mould. In addition, we have had customers heating the walls of the bathroom to avoid mould and cold spots, attaching hooks to this heated wall space is like a far less obtrusive heated towel rack!
We have even had clients in Northern Queensland who have purchased floor heating for their bathrooms in order to keep it dry and thus reduce/eliminate mildew/mould and several customers who have had Under Floor Heating installed in their laundry, then strung a line across to avoid using the dryer.
Q: I wish I'd put it in the whole house (under the floor boards)
Our under-tile heating is also suitable for under engineered/natural timber, laminate or vinyl. However, specific hardwoods such as Ironbark, Spotted Gum and Blackbutt should not be used with floor heating as they will not expand or give when heat is applied.
Q: Most definitely one of our better decisions in our new build
Not only is floor heating easily the best heating choice for so many reasons (contact us for more information but it is also one of the best investments in the whole building/construction industry. This is not only because it creates the most comfortable ambiance of any heating choice at a reasonable cost, but as it is considered a luxury item it also automatically improves any property's image and hence market value (far more than its cost).
Q: A big yes! We put it in when we did our bathroom and it's awesome esp this time of year with the heated towel rails! So nice and toasty!!
Heated towel rails (and/or mirror demisters) can be wired to the floor heating thermostat so they turn on/off at the same time!
Q: We thought it was an overkill, but we LOVE ours!
Obviously, we are a little biased, but we feel it should be a standard offer for any build/renovation. It is an absolutely no-brainer if you are doing floors AND intending to heat the room anyway.
Q: If you have it in the budget go for it.
Floor heating is meant not just to heat the floor, but to heat the room in most cases in Australia. Therefore, floor heating should be considered an alternative cost to other types of heating, not an additional cost.
Furthermore, as floor heating is considered a luxury item by just about everyone in the property market, yet can be purchased at a most reasonable cost, we suggest that floor heating should be considered an investment, not a cost!
Due to that enormous difference between perceived luxury image and actual cost, we are bold enough to suggest that investing in floor heating could very well be the best investment opportunity for your property in the entire building/construction industry!!!
Q: I'm about to put it in mine – our main bathroom is freezing in winter. Was quoted about $2k
That seems quite expensive for a bathroom. Most bathrooms we heat are well under $1000. We would love the opportunity to quote as we take pride in offering top quality products and service at the most competitive pricing. In fact, we consistently get feedback that our pricing is almost always the best. We say 'almost' as it does happen on occasion that we are presented with a lower priced competing offer. Therefore, if you can present to us evidence of a lower priced comparable quote, we will promise to beat it!
Q: Best thing ever, always have dry towels & no mould in the shower etc! Cheap to install & you can set it on timers so it doesn't run all the time. Run it on off peak to save some $$
Certainly, running off peak can save $$. This is most feasible with an in-slab heater (or to a lesser extent in-screed). The heater can heat up the mass of the slab during off peak, then turn off when costs go up in the morning. The slab can then gradually release the heat into the day. The same idea can work when you have solar energy (except opposite times of day of course!).
Q: ABSOLUTELY! It's cheap and you will love it! We don't have them in our current place and I really miss it. Bathroom never gets mouldy… showering in winter is pleasant…selling point if you come to sell….
Definitely a selling point! You could spend $100s floor heating a small bathroom or say $10-$20,000 floor heating an entire house. But when that house eventually goes on the market, whether next year or 20 years from now, and "floor-heating throughout" is listed as an attribute, that automatically implies to the marketplace that this is a luxury property.
So, on top of paying excellent value for absolutely the best form of heating for a property, you are also adding to the image of the property. So much so that we suggest spending that $10-$20,000 floor heating an entire house could easily add an additional $50-100,000 to the market value of the house due to now making it a luxury property or adding to an already luxury image.
Q: Only if you have timer!!! We don't and I hardly put it on as needs too long to warm up…
We do have manual thermostats, where you do have to turn it on and then wait for the heat. But most of our thermostat choices are programmable, with a timer.
Another limitation with the manual thermostats – you must remember to turn them off! This is not so with the programmable ones. Set and forget!
Q: The cats love it
We have 100% approval rating from both cats and dogs! Especially from Coldbuster's very own!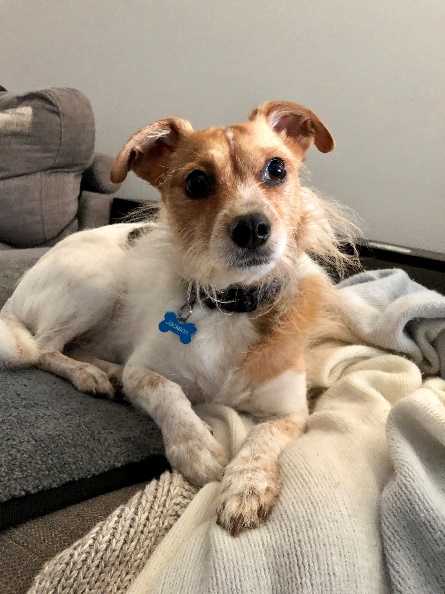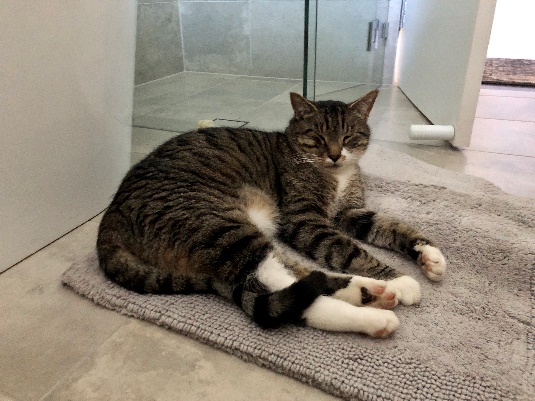 Decide on the facts (cost per room and heat plan per room) and heat your home in the most comfy, smartest way!
Get a free, no-obligation quote from Coldbuster today!