Remember a time when mobile phones did one of three things – text, make phone calls (to other mobiles, of course) and play snake? Yes, that was indeed a sweet, innocent time. Where we had to find the nearest plastic boulder called a computer to search Yahoo, Altavista or Ask Jeeves. Oh and one of them was called Google too.
Then the internet and phones had a baby; the smartphone, and we have never been more easily informed and connected. Also misinformed, but that's a topic for another day…
Almost every electrical device has quietly come on board the smart revolution; TVs, cars, security systems, even baby monitors. Now slowly but surely, a new "smart" standard has reached homes. A look at what's on offer with Celight Electrical Contracting, an exciting stand-out in LRC's trade directory, the future of homes is definitely bright and smart!
From lighting to security systems, the range of automatic features is simplified, effortless and very Luddite-friendly, born out of a solid familiarity with the frantic family life of one regular working couple, Craig and Chante from Collaroy Plateau. They understand working from home, working out of home, juggling three kids, one pet dog and too many family members and friends to count.
After working in residential and commercial electrical for 20 years, Craig noticed a gap in the market for home automation and began specialising in the area five years ago.
"Craig is so friendly and people always say they feel at ease speaking with him and he really understands our products well and our clients' needs," Chante says.
She says home automation can be as little or as all-encompassing as suits any budget.
"In this day and age, we have so many different controls for everything around the home; blinds, awnings, sound systems, pools, TV, internal and external lights and the list goes on," Chante says.
"The objective is to be able to control everything more simply and make life easier by integrating it all into one simple dashboard," she says.  
Plus, get a kick out of using it every time it makes your life easier. From new builds to heritage homes, it's easy to make the dream of an integrated, smart home life a reality. A truly effortless, smart way of life is only a phone call or click away. Get in touch with Craig to request your free e-brochure today. Or continue dreaming, as in our parenting fiction feature below..
Celight Electrical Contracting Pty Ltd
Ph. 9944 0356 or 0404 958 963
Parenting fiction: A day in the life of a smart home.
7am: Mr.3 comes into bed with us for snuggles. This is what I call waking up on the right side of the bed! I use voice command to turn on morning setting and all the blinds are up, the bathroom light is on and ABC Kids radio turns on downstairs. I'm not always this generous. My choice of TV or radio station is on some of the time!
7.15am: Now to begin my day of toddler wrangling. Spend half an hour trying to coerce toddlers to get dressed and Miss 2's nappy changed. Consider applying for the special operations division of the ADF.
7.45am: The countdown begins… Must get breakfast ready and eaten before any hunger-fuelled super meltdowns wipe out our morning. Today that's a one-out-of-two success rate. I'll take that as a pass. I sing out to Alexa for a sing-along on Spotify to help weather this tantrum storm.
I had high hopes for today after a sniffles-free day yesterday, but it looks like the goo is back to haunt us with a few ominous coughs for good measure. So it's a stay-at-home day. Plenty of lockdown practice for these kind of days. Off we go!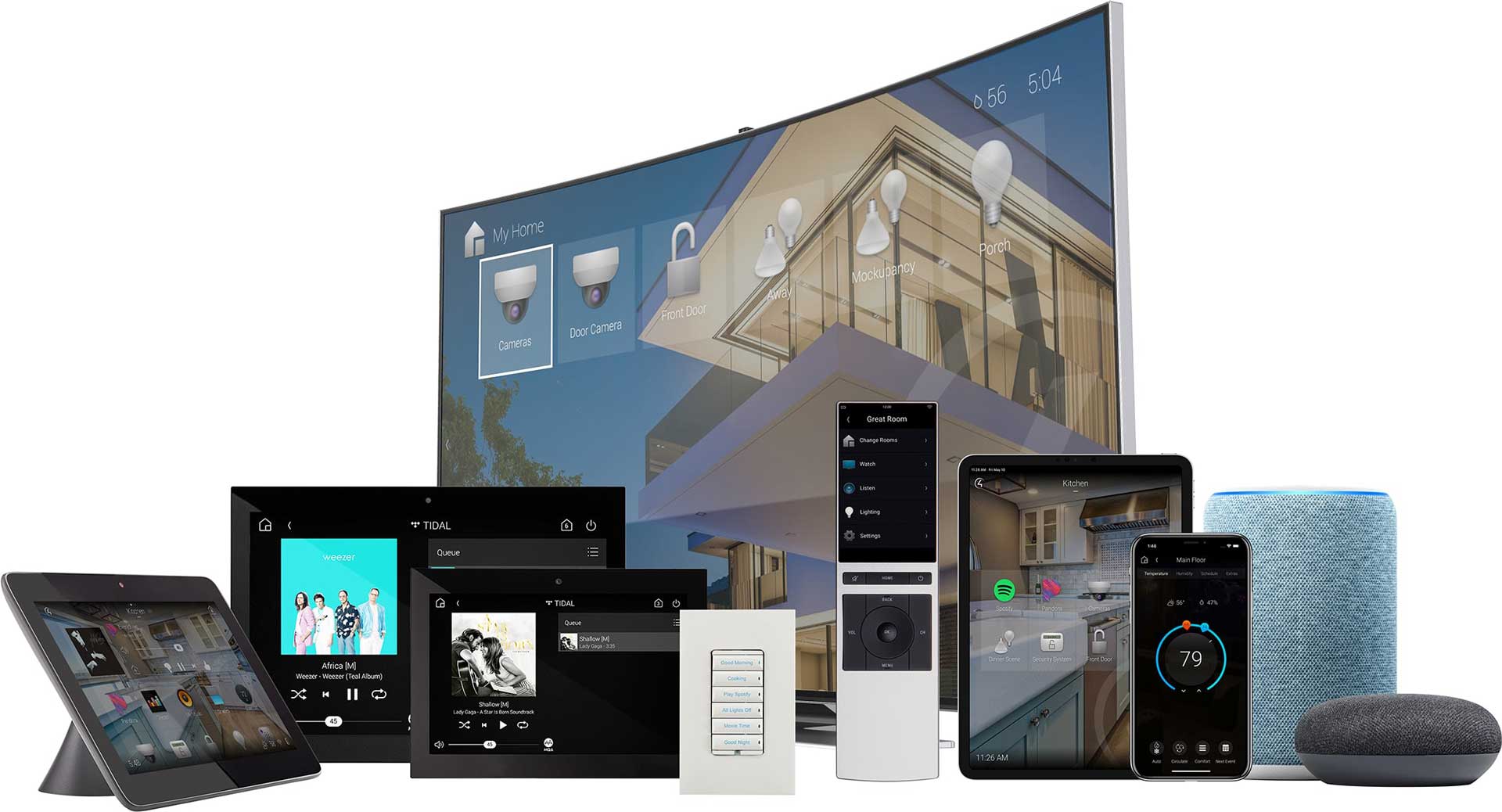 Home owners can access the main dashboard for all features in the home, from any device
8am: A notification comes up that our garage door is left open. That's an "Alexa close garage". No need for this half-dressed, make-up smeared mama to venture out and scare the neighbourhood. I love the soothing, musical tones of the notifications and the feeling of assurance. Or never having to run around the house checking things with a category 5 clinger on me (Miss 2) feeling like I have some kind of OCD. Hang on, there's that familiar smell. Nappy change time. On the other hand, if nappy time had a notification, this is what it would be…
8.05am: Swan into the bathroom with the motion sensor automatically turning on the lights. I love not having to switch on lights with post-nappy change hands or wipe switches down when the family is fluey, or worse… I'm looking at you nasty gastro bugs! In a post-covid world where germ awareness is at an all-time high, home automation gives homeowners extra Covid-safe credentials and peace of mind.
9am: I'm out the back hanging two child-sized piles of washing and the kiddos are jumping on the trampoline when… ding dong! I check my phone… and it's a delivery person with our groceries. I open the door, greet the delivery driver and check as the groceries are brought inside and the door shut as they leave. All of this from my phone. Because why allow more interruptions or leave kids and parcels unattended when it can all be so easily avoided?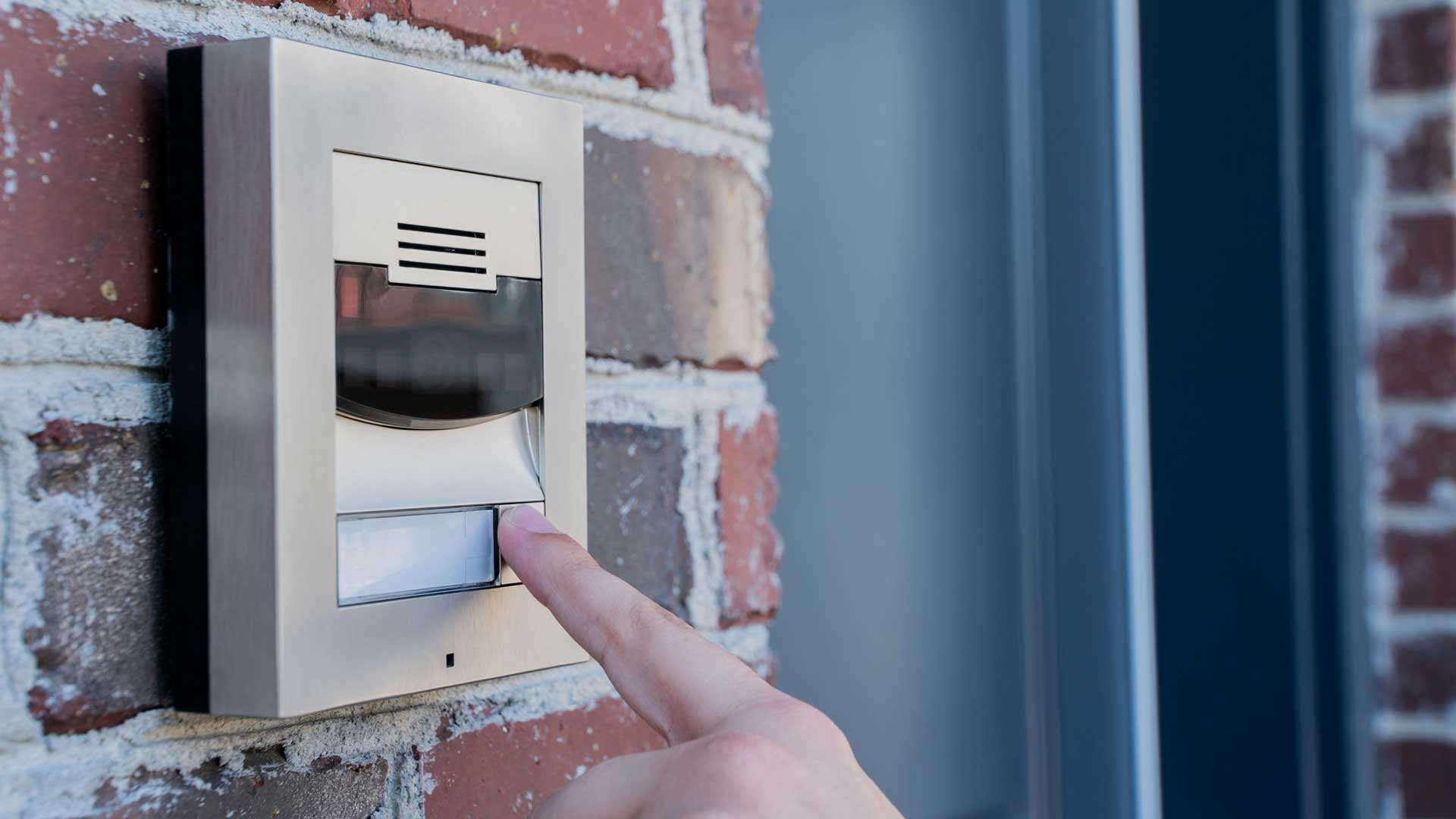 Check when kids come back home from work or school with this smart doorbell
12.30pm: It's time to call time out. Specifically, "Alexa naptime". That's the living room blinds closed and soothing, borderline-depressing naptime music on. Whatever works, right?  
5.30: Dinner is underway and with my hands full of raw chicken, the lights in the kitchen, driveway and toy corner turn on automatically in response to the unusually dark, cloudy afternoon. Mr 3 meanwhile is beyond weather. The trampoline must be jumped on be it dark, rainy or a passing cyclone.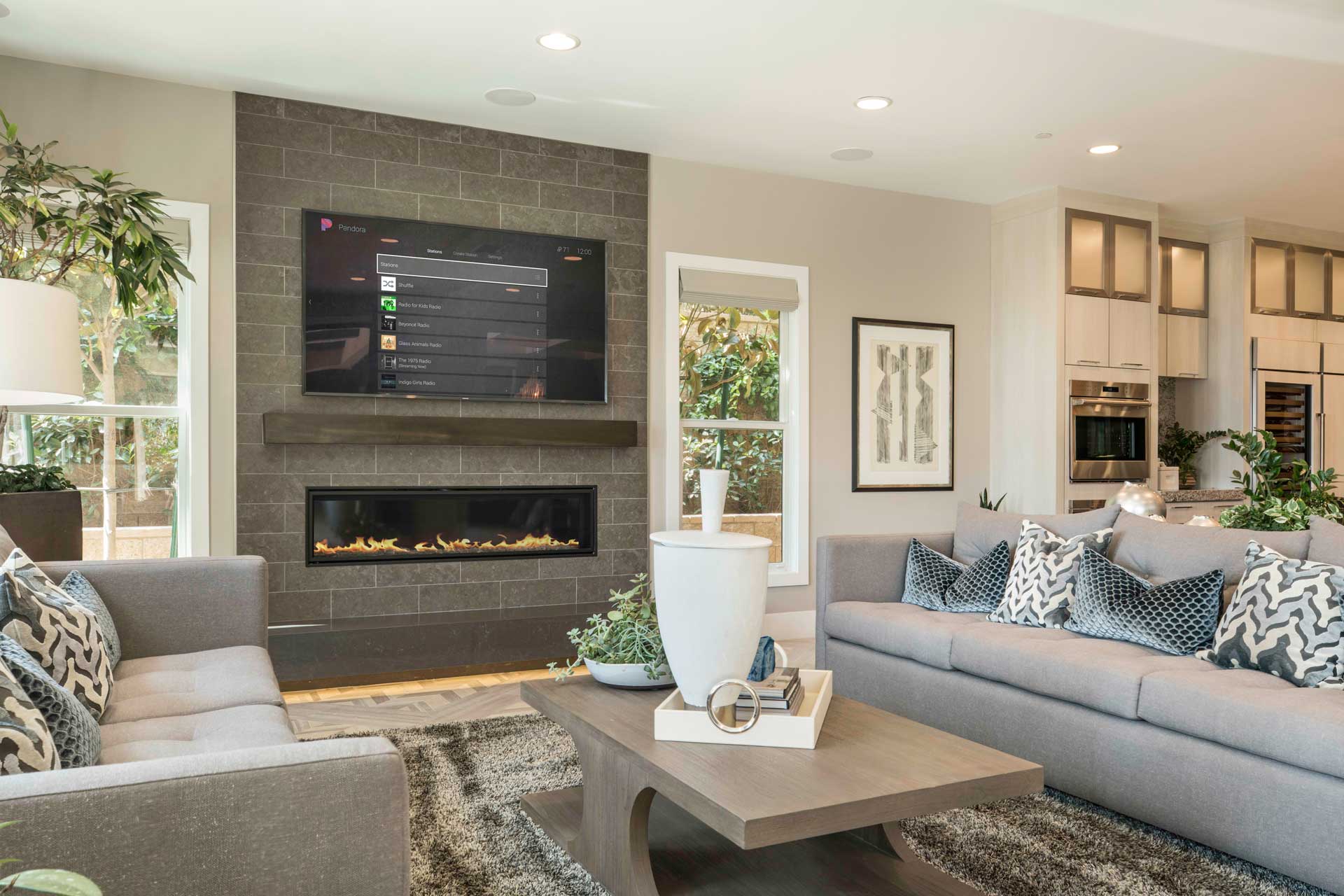 Turn on your TV and music with audio commands or pre-select settings to a time of day
6pm – The TV pops on for the news and the blinds behind it close, another pre-programmed feature. I've been feeling the need to add something useful lately when everyone I speak with can't seem to keep up with the latest freedoms.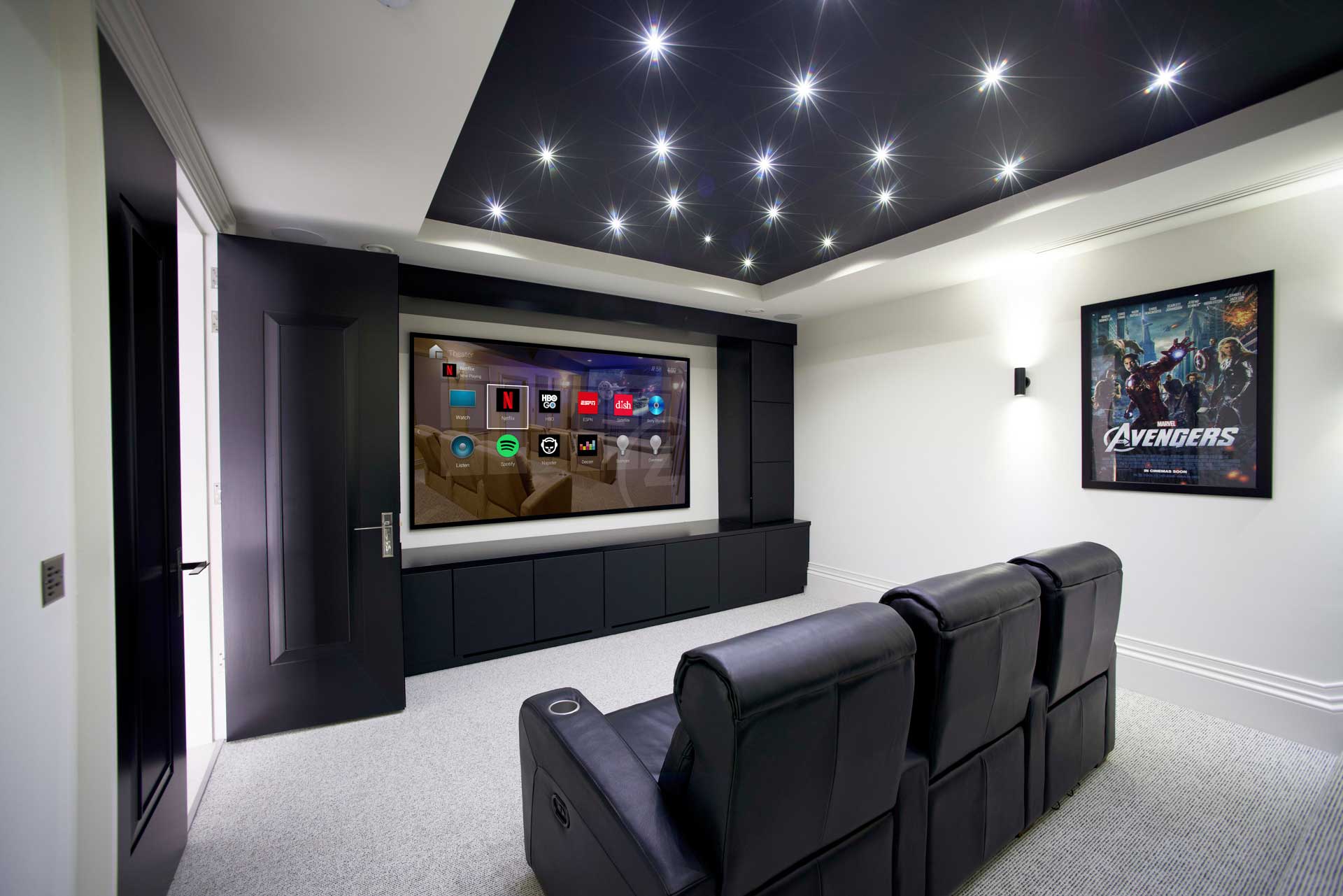 Set a film scene to watch films with sound systems, lighting, blinds and temperature control, all working in sync
8pm: Dinnertime, bathtime, storytime and finally kids' bedtime; that magical moment when we tell Alexa to turn on the bedtime scene and our precious "me time" begins. But it's not my favourite automated scene of the day…
10pm: My bathtime relaxation scene has the undercabinet mood lighting on, underfloor heating and my favourite chill out music in the bathroom for my own daily slice of relaxation paradise. Thinking back to my automated day at home and like going for the small fries but then upsizing to a large, there's that smug feeling of money well-spent.